Prime Watersites
Pristine Waters
Natural Setting
Adirondack
Mountain Adventures
Family Tradition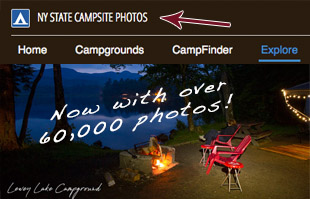 Local Time: October 21, 2018, 12:37pm EDT
Fish Creek is closed for the season, but reopens in 166 days on Fri Apr 5, 2019.
Rollins Pond is closed for the season as of Labour Day weekend, but reopens in 208 days on Fri May 17, 2019.
Reservations are now available for next summer stays at Fish Creek on/before Sun Jul 21, 2019.
The Trading Post closes Sun Sep 29, 2019.
Hickoks closes Sun Oct 7, 2018.
| | | |
| --- | --- | --- |
| Section | Status | Closes |
| 1W-34 | closed | Sun Oct 21 |
| 35-50 | closed | Sun Oct 21 |
| 51-80 | closed | Sun Oct 21 |
| 81-137 | closed | Sun Oct 21 |
| 138-160 | closed | Mon Oct 8 |
| 161-305 | closed | Tue Sep 4 |
Click Map to Enlarge
Add yourself to the
Campers Calendar
| | |
| --- | --- |
| Black Flies | |
| Water Temp | |
| Water Sports | |
| Traffic | |
| Next Full Moon | |
| Yoo Hoos | |
Recent Yoo Hoo Recordings
(
refresh
)
| | |
| --- | --- |
| (press Refresh for new show) | slide show 26 of 28 |