Prime Watersites
Pristine Waters
Natural Setting
Adirondack
Mountain Adventures
Family Tradition
Check out spring issue of LOCALadk magazine for an article on Fish Creek and the TearUp!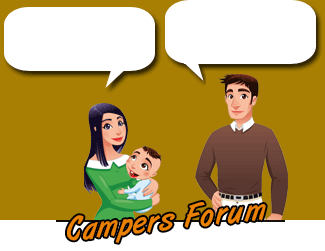 Oh honey, why don't we signup on the Campers Forum?
Hey great idea! We can keep in touch with our camping friends!
Local Time: September 20, 2017, 15:52pm EDT
Fish Creek is OPEN, and closes on Sat Oct 21, 2017. There are 31 days left to camp this season at FCP!
Rollins Pond is closed for the season as of Labour Day weekend, but reopens in 0 days on Fri Apr 7, 2017.
Reservations are no longer available for the current season.

Reservations are now available for next summer stays at Fish Creek on/before Wed Jun 20, 2018.
The Trading Post closes Sun Oct 1, 2017.
Hickoks closes Mon Oct 9, 2017.
| | | |
| --- | --- | --- |
| Section | Status | Closes |
| 1W-34 | open/reservable | Sat Oct 21 |
| 35-50 | open/reservable | Sat Oct 21 |
| 51-80 | open/reservable | Sat Oct 21 |
| 81-137 | open/reservable | Sat Oct 21 |
| 138-160 | open/reservable | Mon Oct 9 |
| 161-305 | closed | Sun Sep 10 |
Click Map to Enlarge
Add yourself to the
Campers Calendar
| | |
| --- | --- |
| Black Flies | |
| Water Temp | |
| Water Sports | |
| Traffic | |
| Next Full Moon | |
| Yoo Hoos | |
Recent Yoo Hoo Recordings
(
refresh
)
| | |
| --- | --- |
| (press Refresh for new show) | slide show 3 of 28 |